By KERRY TINGA
Everybody seems to be getting into streaming, from Apple to Disney to HBO. The television network, which is known for groundbreaking dramas like The Sopranos and award-winning miniseries like Band of Brothers, launched HBO Max on May 27. It promises to offer one of the largest classic film libraries on streaming and, of course, more original content.
Although only a few original shows have been released, there is one that clearly stands out from the overpopulated streaming crowd.
Our favorite three-and-a-half-year-old furry red friend Elmo now has his own talk show, with Cookie Monster as his announcer, and various Sesame Street characters working behind the scenes. After finishing dinner and before he brushes his teeth, Elmo entertains an audience of friendly monsters and men with jokes, guests, and musical numbers on The Not-Too-Late-Show with Elmo.
The release could not have come at a better time, each 15-minute episode pure joy that easily gives its viewers a dose of happiness and hope no matter what age they are. Only the most pessimistic would find fault, and even they might just have their hearts melt as they watch the Sesame Street gang do what they do best: Have fun. The carefully chosen guests are always game to be part of the activities, including veteran late-night show host Jimmy Fallon and comedian John Mulaney.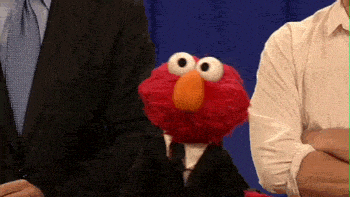 If you do not have an HBO Max account, there is no need to worry. Sesame Street has uploaded one whole episode, plus bonus content, on its YouTube channel. The episode features the Jonas Brothers, who Elmo tells us are "musicians who are also brothers."
Warning: the video below includes some very, very silly faces.
Also on Sesame Street's YouTube channel are uploads of the musical segments of The Not-Too-Late-Show, with Kacey Musgraves' rendition of "Rubber Duckie" and Lil Nas X's version of "Elmo's Song."
Source: Manila Bulletin (https://lifestyle.mb.com.ph/2020/06/01/the-best-new-hbo-show-is-set-on-sesame-street/)