By KERRY TINGA
Illustrations by ARIANA MARALIT
Although Mental Health Awareness month draws to an end just as we will (presumably) enter into the new stage of the community quarantine in parts of the country, many of us are still gripped by anxiety, questioning ourselves: It has been months, shouldn't I have found a way to deal with it already? Some people have been adjusting, why not I?
As the chair of the Office of Resiliency at the University of the Philippines College of Medicine (UPMC), Dr. Josefina Ly-Uson saw the need to ask the students how they were doing at the present time. "As anticipated," she tells Manila Bulletin Lifestyle, "many students were experiencing varied emotions like confusion, sadness, worry, fear, and anxiety bordering on panic as a reaction to the pandemic and its effects."
No two people feel the exact same way. No two people go through the exact same motions.
Dr. Ly-Uson is an associate professor of Psychiatry at UPMC, the vice chair for Education at the Department of Psychiatry and Behavioral Medicine at Philippine General Hospital (PGH), and a consultant psychiatrist at The Medical City (TMC). While these are extraordinary times, her practice over the years is able to inform her on how to advise young people.
Taking our mental health, and the mental health of our readers, seriously, we sought the professional guidance of Dr. Ly-Uson.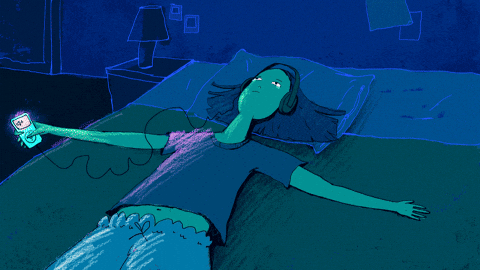 How does the anxiety of the youth compare to that of the older groups?
Usually the specific trigger for their anxiety will revolve around their circumstances at this stage in their lives. If they're in school, whether high school, college, or postgraduate, like medicine, they worry about their academics: promotion, teaching mode shifting to online classes, submissions of requirements, and grades. For those in the graduating class, they are concerned about whether or not they will have the opportunity to experience a milestone event, like their graduation ceremony.
One of their concerns is their social connectedness. They like relating to their peers and talking to friends about their interests or anything they have in common. Home isolation or quarantine keeps them from the usual ways of socializing. In a universal way, they are anxious about the uncertainties that this pandemic brings in the context of their lives.
Some are also concerned about what they can do to help others in this pandemic. Some have expressed the desire to help the poor and are moved to serve in their communities, such as making face shields and distributing basic necessities to underprivileged people. Being productive and busy doing meaningful activities can help alleviate stress and anxiety.
How would you advice the young to deal with these uncertainties?
The advice I would give to the youth at this time will be to attend to their self-care: make sure you are eating healthy food at regular times in the day, sleep adequately for at least seven to eight hours, and so physical activity at home (workout videos are available on YouTube), these would make you feel better and boost your immunity.
Create a routine at home. Set a schedule for activities and stick to it. If there are still some online requirements for submissions from the last semester, allot time in your daily schedule to be able to finish them. For those already promoted, use the time to engage in hobbies, leisurely activities, or learn a new skill such as playing an instrument, doing art and crafts, or baking.
Look for creative ways to stay connected with friends. You can chat using various platforms like Telegram or Google hangouts, or group game nights online via Zoom. You can even do workouts, dance, or exercise together using any of their preferred platforms.
It's also important for you to acknowledge that these feelings of anxiety are valid, and to know that these feelings can change over time as you get better adjusted to the new normal. You can learn to manage emotions in a healthy way by doing self-soothing or relaxation techniques, and not turning to smoking, drugs, or drinking excessively. Practice kindness and self-compassion toward yourself, as you navigate through this crisis depending on your circumstances.
Lastly, should you need help for mental health concerns, professional services are available, whether in-person or through online tele-consults.
UP-PGH Psychosocial Care Hotline | Emergency: 0956 472 0646 | Non-emergency (8 a.m. – 5 p.m.) 0977 691 2115
Source: Manila Bulletin (https://lifestyle.mb.com.ph/2020/05/27/the-anxiety-epidemic/)