By KERRY TINGA
In all caps, author and philanthropist JK Rowling tweets, "THIS IS NOT A HARRY POTTER SPIN-OFF."
For many young children, now young adults, the Harry Potter series began them on a life-long love affair with books. From the original series to the guide books to The Tales of Beedle the Bard, the immersive fantasy world of Hogwarts and beyond made young children feel like anything was, and still is, possible. Now one of the most beloved children's book authors is offering something new, and it is free to read online.
"Over the last few weeks I've done a bit of rewriting and I've decided to publish The Ickabog for free online, so children on lockdown, or even those back at school during these strange, unsettling times, can read it," writes Rowling on a Twitter thread announcing the publication.
Over 10 years ago, I wrote a stand-alone fairy tale called
The Ickabog. You can read more about how, why and
when The Ickabog was written at https://t.co/MgH9NZnSAS

2/13

— J.K. Rowling (@jk_rowling) May 26, 2020
In the Twitter thread, Rowling confesses that she wrote the standalone fairy tale around the same time she was working on the Harry Potter series, although she kept the former to herself. The only two people who had read The Ickabog were her two young children, and afterward she put it away in the attic. When she threw out the idea about releasing the story online, she writes on her official website that her children were "touchingly enthusiastic."
"Opening the box was like opening a time capsule," Rowling continues, including images of the handwritten work, plus some doodles she could not remember why she drew.
The Ickabog will be published in 34 installments online at www.theickabog.com, one chapter (or two, or three) published every week until July 10. It will be published as a book in November, and Rowling announced that she intends to donate all her royalties from the book to projects and organizations helping groups impacted by the Covid-19 pandemic.
Rowling says it is written as a read-aloud book best suited for children between the ages of seven and nine.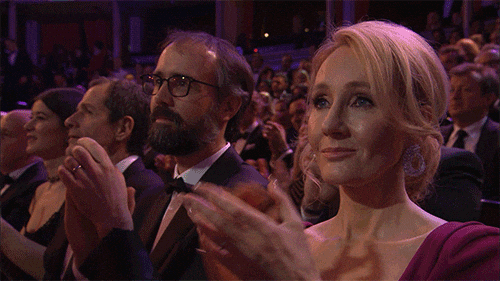 If you thought that the news could not get any better, Rowling has also announced that the book will be illustrated by children all around the world. She encourages parents and guardians to post their children's work with the hashtag #TheIckabog to have a chance to see their drawing published officially as part of the book.
While little is known about the plot (you will just have to read it for yourself), Rowling writes on her website, "The Ickabog is a story about truth and the abuse of power. […] The themes are timeless and could be applies to any era or country."
Source: Manila Bulletin (https://lifestyle.mb.com.ph/2020/05/31/jk-rowling-publishes-latest-childrens-book-online/)